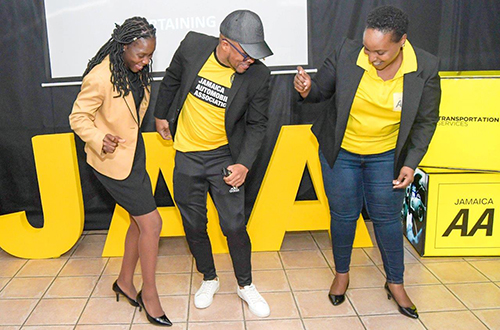 The Jamaica Automobile Association (JAA) is campaigning for The JN Group and the wider society to be more aware of its services, in the lead-up to its 95th anniversary in December.
Jason McNeish, deputy general manager with responsibility for customer service and marketing said that, "Roadside Assistance and the Driving Academy are the main services that we are known for. We want to increase awareness and reposition the brand. We want people to know us for what we are…a mobility club."
More than 70 employees gathered at the Mona School of Business Executive Lecture Theatre, The University of the West Indies, on August 16, to listen to strategies and provide suggestions to create the new brand awareness. As a non-financial organisation, the JAA falls within the MCS Group, within The Jamaica National Group.
Onika Miller, managing director, MCS group, challenged the team to target the rapidly growing market created by more than 500,000 cars on Jamaican roads. She said that the country's resulting road safety challenges provided a growth opportunity for the JAA.
"If we are in the business of mobility we must be in the business of safe mobility," Ms Miller said. "Getting people to where they need to go safely and promoting that…. is one of the ways in which we provide enhanced value to our members."
Andrea Martin, deputy general manager in charge of operations said that, "There are three things we want to live every day: to provide an exceptional automotive experience; champion road safety, and keep people moving….. if we achieve them daily, we will achieve excellence."
Sharing a story about the roadside assistance she received at the airport after suffering a flat tire in May, Claudine Allen, JN Group member ombudsman,  declared: "I am a very satisfied JAA member."
"When you call back to assure me that in 20 minutes I will get a technician; when you turn up looking professional and take care of me; when you show me what you are doing and check to make sure that what you have done is working….. Those are the things that make service stand out from anywhere else," Ms Allen declared.
The staff meeting was also addressed by Paulette Sterling, senior manager, Group Learning, Development & Engagement, JN Group; Dael Whylie, marketing manager and Derrick Coffie, senior manager, MIS & Technology, JAA.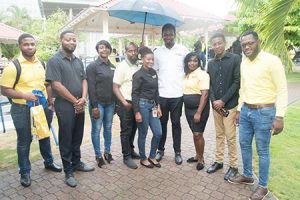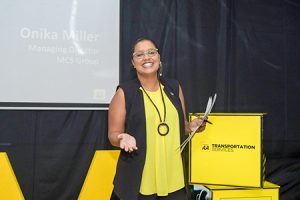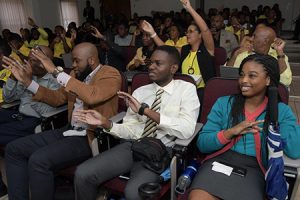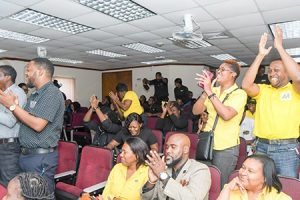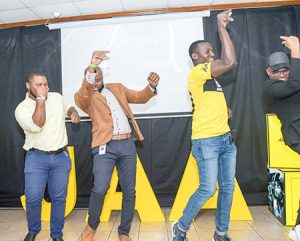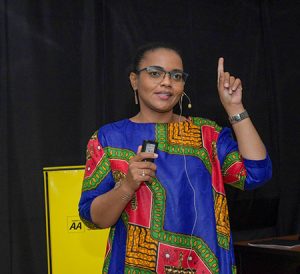 Was this article helpful?