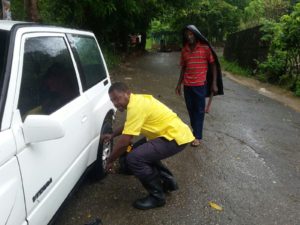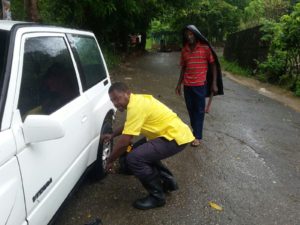 As Jamaicans prepared for the possible onslaught of Hurricane Matthew on the weekend of October 1- 2, state agencies and other stakeholders activated emergency protocols to ensure that the country was ready.
The Jamaica Automobile Association (JAA), which provides roadside assistance to its members across Jamaica, also sought to play its part in the response as the country prepared for the Matthew, by activating its Hurricane Response Action Plan.
Duane Ellis, general manager of the JAA, says that the plan was activated, "to ensure that the JAA was prepared to deal with the possible impact of the hurricane on the organisation's operations and to cater to our members' needs."
"We involved all our team members, including: roadside assistance technicians, call centre agents and drivers, to ensure that they were aware of our expectations during the period and our plan of action," he explained.
JAA's Retention Agents also made contact with members to ascertain if they needed assistance with hurricane preparations for their motor vehicles and property.
"Special focus was placed on our senior members; and the team assisted close to 20 members to install shutters, remove tree limbs, which posed a hazard for motor vehicles, pulling down awnings and putting up ply boards to protect windows," Mr Ellis explained.
The core service provided by the JAA: roadside assistance, was also fully operational during the tense days spent by many Jamaicans preparing for the land fall of Hurricane Matthew; and some 13 members were assisted by the team, across four parishes.
"We are relieved that Jamaica was speared the brunt of the hurricane and we understand the importance of preparedness in the face of such a powerful weather feature, which had the potential to cause major damage," he noted.
Mr Ellis emphasised that the JAA's commitment is not only road safety, but also mobility, to "Ensure that resources and personnel are available to keep ourmembers out of danger."
"Roadside assistance services can take on an even greater role during a storm; and the JAA has equipped team members with the requisite first aid training, to ensure that they are able to provide care for persons in an emergency situation," he maintained
Was this article helpful?