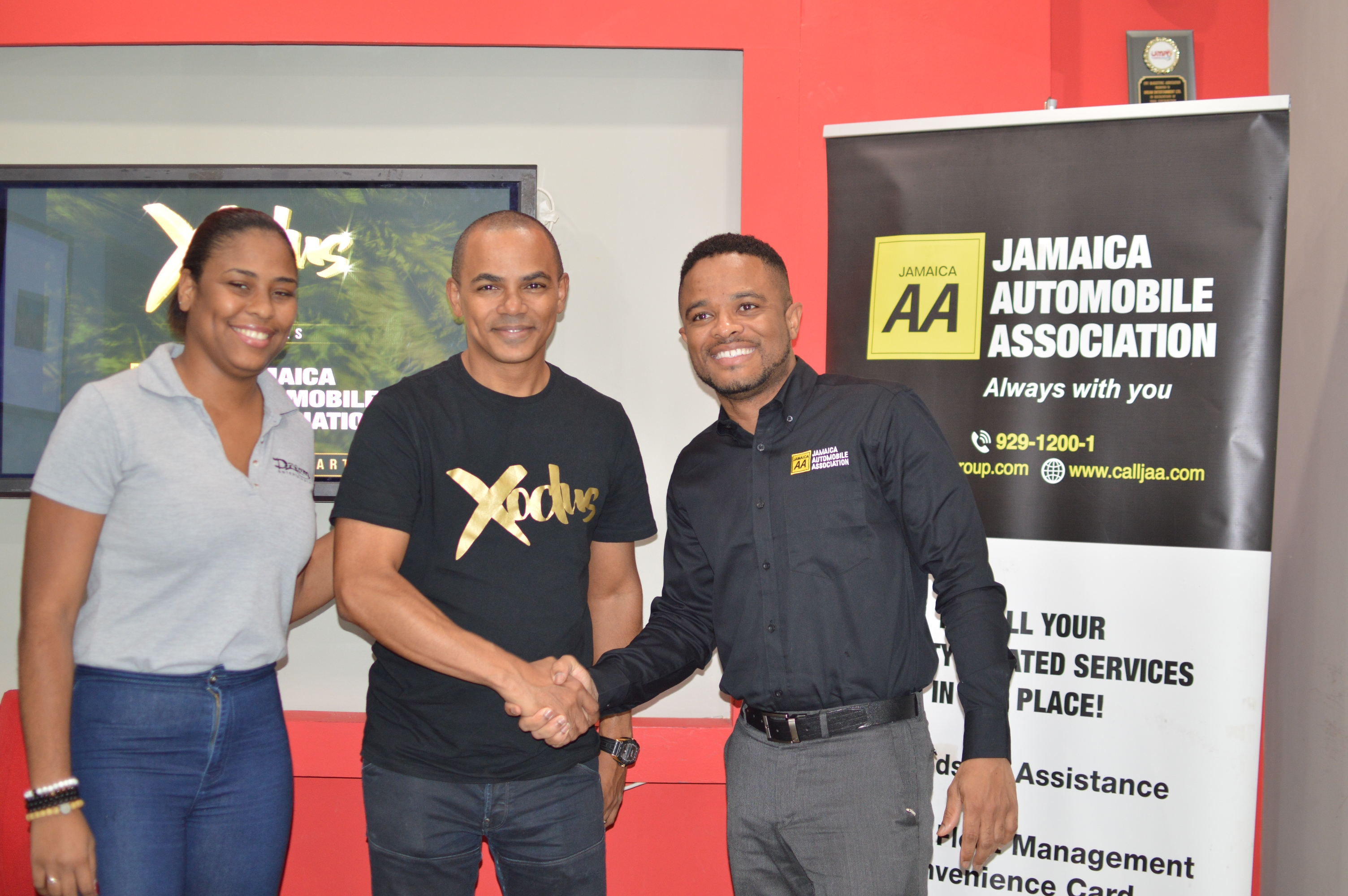 Xodus Carnival Band has partnered with the Jamaica Automobile Association (JAA), to enhance the safety and convenience of its 4,000 anticipated participants.
Scott Dunn, managing director of Dream Entertainment, which joined with Trinidad's Y.U.M.A. carnival band to form Xodus, said that this new partnership will allow revellers to get from their parking areas, to and from the carnival parade, and receive transfers from the airport, as well as their hotels. Xodus is the largest carnival band in Jamaica.
A total of 8,000 revellers from three different bands, are expected to march in the Carnival Road Parade on Sunday, April 28, making this the biggest carnival in the country's history, in terms of participants.
"We are ensuring that everyone will feel comfortable and enjoy themselves, as the JAA will do the driving," Mr Dunn said. "Having a 'mobility partner' means the growing number of participants will experience a better carnival than ever before."
Previously, the three year-old Xodus organisation had no structured mechanism to move carnival revellers around, Mr Dunn explained. Consequently, the participants secured transportation to different carnival venues via their own arrangements.
"However, the number of revellers in the Road Parade this year, will be the leargest ever in the history of carnival in Jamaica," he stated. "On that basis, it became necessary to establish a partnership with the JAA, to take care of our participants."
Mr Dunn said that the local carnival was being developed to attract Jamaicans and visitors, who want to participate in a local festival.
"We now have persons who are choosing to come to carnival in Jamaica over Trinidad, because they like the unique experience," he stated. "Trinidad offers one fete after another for revellers, but revellers tend not to do much else. On the other hand, Jamaica offers a more fulsome tourist experience, and our international air transportation links are better."
Jason McNeish, deputy general manager, JAA, said, "We have developed a special 'member package' for carnival revellers, which provides: shuttle service to and from events; and access to the 'JAA Mobile Rest Stop,' where patrons can cool down; as well as to refresh themselves on the buses during the Road Parade."
Mr McNeish signed the partnership agreement with Mr Dunn at the Dream Entertainment executive office, at the Winchester Business Center, St Andrew, on March 7.
"As the largest motoring club in Jamaica, a critical element of what we do is to promote road safety," Mr McNeish declared. "Drinking is a part of the carnival culture; and, in those circumstances, it is vital to have a sober designated driver. We look forward to playing that role for the thousands of revellers on our roads, in April."
Was this article helpful?